There are so incredibly many knit related websites these days, you can find almost anything if you just take the time to look for it. At some point you just have to choose which sites satisfy your needs. On average I use 2 websites when I'm looking for inspiration or specific patterns, I also subscribe to 2 newsletters and follow up on some of my bookmarks. There aren't really many sites I visit, because I'm so satisfied with the ones I use.
Garnstudio: www.garnstudio.com
I do love this site, it was the first site I ever used for my knit cravings. All patterns are free, they have quite the selection and a wide range of items. There are also "knitting school", instruction on how-to, you can buy yarn and many other things. It's well worth the visit, just choose your language, and you're in =)
Ravelry: www.ravelry.com
My second favorite site. This is truly a big community of crafting. To enter you have to register, there is no fee so don't worry. You need a login to visit all the wonderful things Ravelry have to offer. This is a site driven by its founders and the community. All I can say is visit the site, you won't be disappointed =)
Other site I visit:
http://www.knitty.com/ – free patterns magazine
http://www.twistcollective.com/ – magazine
http://www.yarnspirations.com/ – I subscribe
http://www.loveknitting.com/ – I subscribe
http://mysistersknitter.typepad.com/ – blog
https://tinyowlknits.wordpress.com/ – blog
Every now and then I'll also check out "fashion" sites. I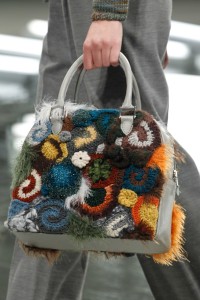 'm not very fashionable, I don't really care what the latest trends are even though I follow up on designers to see what they're doing. I do however look for knitwear, and the Norwegian magazine MbyM (Made by Me) is a good inspiration for where to look online, and which major fashion designers who uses knitwear in their designs. My absolute favorite of late, is Rodarte's Fall/Winter 2014 collection (I love Rodarte, and at some point I'm going to make the crochet handbag from this collection!).
Annonser
---