Way waaaay back in the 1980's, I played ALOT of arcade games. In my home town there was (as far as I can remember) a huge arcade room next to a café, and they had Space Invaders. I was also lucky in that my dad worked at a place that had a huge arcade place, where I would spend a few hours a day, playing The Simpsons, Batman, Terminator pinball, and all kinds of arcade games. My uncle also had a Commodore 64, my favorite games were Winter Games, Paper Boy and Ghostbusters =P
I don't remember what type of table it was, but it looked something like this. Of course it looked more 80′ than this picture, but it's not easy to remember what something looked like more than 20 years ago.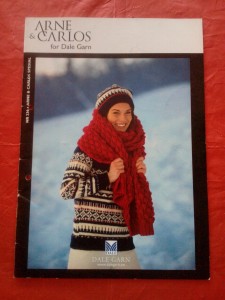 So when I found this booklet, I was deliriously happy. For those of you unfamiliar with "Marius" pattern, it's a traditional Norwegian pattern. What Arne & Carlos have done, is take that pattern and turned it into a modern nerdy version, and I love it! And I'm not the only one. A Google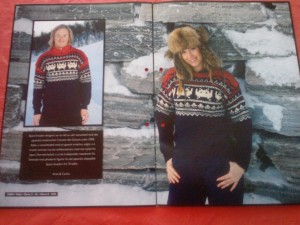 search shows all these beautiful sweaters and hats and all other kinds of knitted Space Invaders.
My Space Invaders jacket looks like this:
I chose to make mine in purple and blue's, and I made it to a jacket with buttons. The picture on the right is the inside of the jacket =) It's knitted with Falk yarn.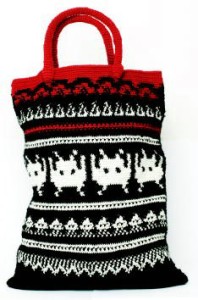 At some point I'm planning on making a Space Invaders handbag too, I've wanted one for some time, ever since I saw this. In time, I just have to finish all the other millions of ideas I have =P
Annonser
---