My favorite times of the year are Autumn and Winter, for many reasons. One of the reasons is I get to wear my knits. It feels like I have mountains of socks, beanies, legwarmers, wrist warmers, shawls, cowls, anything for those chilly Norwegian days. So today I thought I would show you my collection of legwarmers (including a few store bought ones).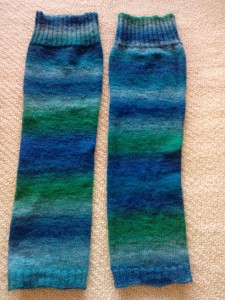 These legwarmers where knitted with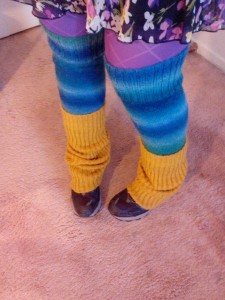 Sandnes Mini Palette Superwash (which appears to be discontinued), inspiration was found in a Sandnesgarn Mix Ung pattern booklet.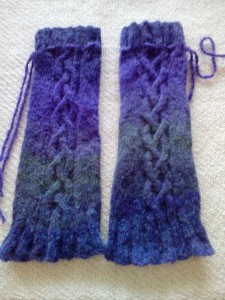 The cables are on the backside of the
 legwarmers. Fully stretch they go just below the knees. They are knitted with Verdi yarn. I knitted them some time last year.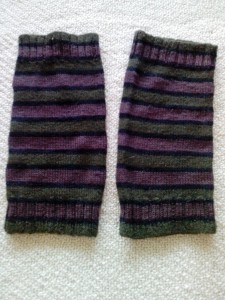 These legwarmers where knitted
 ages ago, so I have no recollection what yarn they where knitted with. They are brown, green and black, and just long enough to cover up a pair of Doc Martens boots.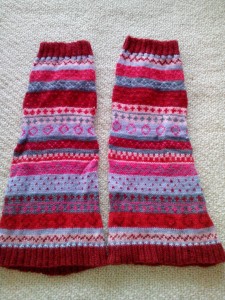 These legwarmers where also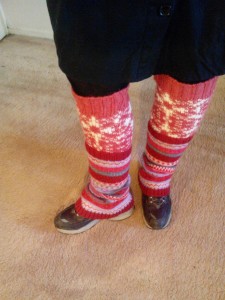 knitted a thousand years ago (more or less), knitted with leftover yarn taking up space. They actually took quite a while to make, because of the different patterns I used.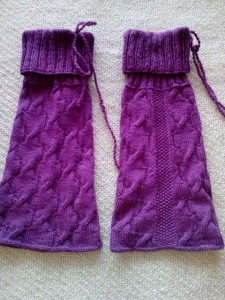 These legwarmers where knitted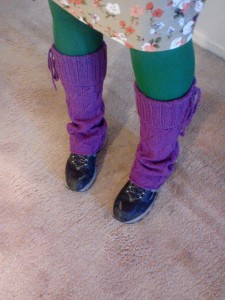 with Lerke yarn, a nice soft Egyptian cotton and Merino wool blend. The moss stitching is on the backside.
These legwar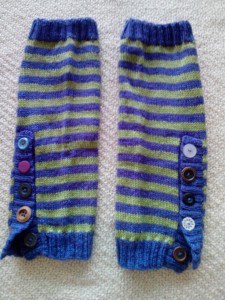 mers where knitted
 with leftover wool yarn, and the picture is a little misleading. The colors of the legwarmers are actually green and purple, not green and blue.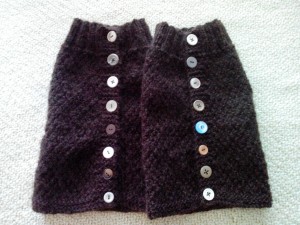 These legwarmers where knitted
 with a wool/nylon blend, and they are superwarm and cozy.
And finally, my store bought legwarmers. 
Annonser
---