Christmas is still a few months away, but as a knitter who gives (on average) 10 knitted Christmas gifts a year, the Christmas planning starts months before December actually arrives. I already have a couple of items ready to be wrapped, but I still have miles to go before all the gifts I have planned for this year, is done. I just hope I get it all done this year, I might have started on the Christmas Race a little late this time around =).
I've always loved homemade gifts, and I encourage people around me to make something for me when they ask what I want for Christmas. It doesn't matter what kind of gifts I receive when they're homemade. The thought of someone spending their time making something for me, warms the deepest roots of my heart.
This whole "lets give knitted gifts to people" started a few years back, with a serious amount of fish hats, and as my confidence has grown, the gifts have increased in both size and difficulty level. It's always a bit nerve wrecking giving these knitted items, I never know if it'll fit the person, or even if the person will like what I've made. I've been lucky, so far I've only had one "complaint". A Yoda hat I made for a newborn was a bit too tight for the baby's big head (how adorable is that!).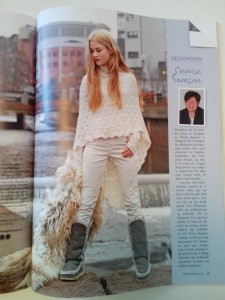 This time I'm gonna show you a poncho I've knitted, for a special lady who is obsessed with the color black these days (I'm sure I just revealed who the gift is for, I hope her mommy dearest doesn't tell on me =P). I used a pattern from a Norwegian knitting magazine, and it was a very easy pattern to follow. In the original pattern they used a silk/cashmere yarn, I used about 11 skeins of a yarn called Brilla (a cotton/viscose yarn).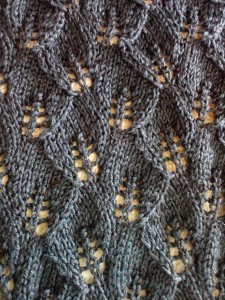 The pattern was easy to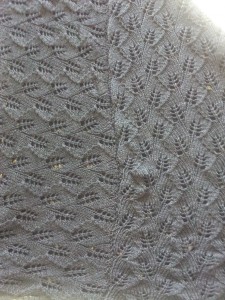 follow, and once you get the rhythm in your head and hands, the knitting goes fast. It is knitted as one long rectangle, and then sewn together. I will admit that I at one point didn't think it was ever gonna get long enough, but that's what happens when you knit the same pattern in the same color. It measured about 64cm x 130cm, before I sewed it together.
And this is the finished poncho, and I do apologize for the slightly blurred photo. Since it's all black, it's kinda hard seeing the pattern. I took the picture while the sun was burning through the window, so you can better see the leaves =).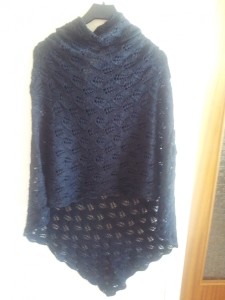 Annonser
---