I am a BIG fan of the Minions, from the movies Despicable me 1 & 2. Like many of the animated movies these days, the sidekicks in the films are hilarious. Even more so than the main characters. So as the nerd I am, I've knitted a few minions to some people, while I'm waiting for the Minion movie to come out! (and yes, I'm also planning on making my own army of minions, for when I take over the world ;P )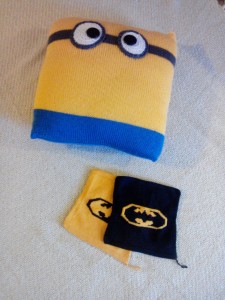 This cute throw pillow was a Christmas gift for my uncle (he is just as much of a nerd as me). It's knitted with acrylic yarn, with buttons up in the back, so it's easy for wash. The pupils are black buttons. The Batman potholders are a soft cotton yarn.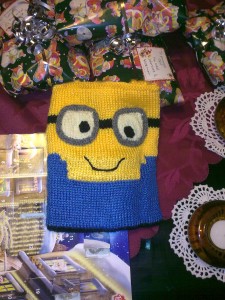 This cute little number is an Ipad cover, for a friend (also for Christmas). Also knitted with acrylic yarn, for easy mashine wash.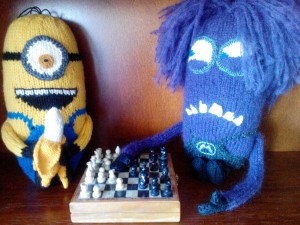 Annonser
---